Yum Yum Sauce is a) the best name ever, and b) what is often served at Japanese hibachi restaurants, and also, as I found out last weekend, at fun hipster restaurants with ethnic fusion food. How amazing is it that the GIVEN NAME of this sauce is Yum Yum Sauce? I did not make that up, friends. Yum Yum Sauce. It's like it just waiting for me to find it.
Featured comment
WOW! I just had to say…I "cleaned" the spoon before placing in the sink. This sauce is amazing! So happy I tried it. I love your recipes and I'm making this with the Korean BBQ beef tonight-yay!
Dear friends, let's talk.
IT'S JUNE 1ST.
I'm acting calm but this is what I'm really feeling !!!!!!!!!
Is this not the best news ever? Is summer not just the most happy, soul-satisfying, amazing time of year? Are we not going to have so much fun and eat so much good food and feel so great about life over the next few months? 100% chance that I'm going to push the limits of blogger obnoxiousness with my optimism for this season and I'm not even sorry one bit. I am a die-hard creature of the summertime. Sun and warm weather and green things and water and boats and sunglasses and umbrella drinks – this is heart song of my Summer People. Where you guys at?
Thing #392 That I Love About Summer: food is so easy.
Right here and now, I vow to you that I will continue posting new recipes through the summer. But guys, I also vow that I will never will I pretend like I'm making things that are more fancy than what I'm actually making for my real life to eat. We eat a lot of VE-RY-BA-SIC things in the summer, you know? Think tomatoes, basil, mozz, olive oil, salt. Think grilled chicken. Think hot dogs (not above it) and brats and burgers, which reminds me -> I just saw this viral-y type Facebook video for a bacon wrapped cheese stuffed burger with onion rings and I showed it to Bjork at breakfast this morning and look out blog world because that is going to be happening on our grill ASAP. Maybe by lunchtime. Because it's summer! Party on. The best meals can come together in 3 seconds flat.
Today is no exception. I am going super minimal on this post because it's actually a lead in to a more comprehensive recipe post involving a Korean BBQ beef short rib rice bowl situation (no but I'm serious tho) so in order to have this sauce at the ready, I thought I'd list it as its own post. Even if you never came back and found the Korean BBQ beef short rib rice bowl recipe in a week or two, you could still use this Yum Yum Sauce on anything and everything you're eating this summer.
Last night's dinner, for example: spicy grilled chicken with absolutely no reservations whatsoever on spices and seasonings tucked into a bed of cabbage slaw with chimichurri served with half an avocado and dipped in THIS MAGIC. Honestly even just skip the rest of it if you want. Grilled chicken, this sauce. BOOM. Dinner is done.
Please, I urge you, stop reading right now and get outside. Grill something. Pick something fresh from your garden. Or your neighbor's garden. Or the grocery store's garden. Whip up this sauce in 5 minutes flat and then go eat all the things with it and summerrrrrrr the night away.
Summer, we love you. ♡
Print
5 Minute Yum Yum Sauce
---
Author:

Pinch of Yum

Total Time:

5 minutes

Yield:

1 cup

sauce

1

x
Description
Yum Yum Sauce! just like the sauce from Japanese hibachi restaurants – and it's SO EASY. Perfect with grilled chicken, steak, veggies, rice bowls, wraps, and more.
---
1

cup

mayonnaise

1 tablespoon

butter

1 teaspoon

tomato paste

1 teaspoon

sugar or agave

1 teaspoon

all-purpose spice mix (garlic powder, paprika, etc.)
salt to taste

2 tablespoons

water
---
Instructions
Whisk all ingredients together until smooth.
That's it. You're done. Rock on.
Equipment
The equipment section may contain affiliate links to products we know and love.
Notes
I like to leave the water for last so I can control the thickness (sometimes I want it to be more runny to drizzle on things, and sometimes I want it more thick for more of a dip). For the spice mix, I usually just have something on hand that is a generic grill seasoning or chicken seasoning or something and that works just fine. If you don't have a mix on hand, start with a little garlic powder and then add paprika or cayenne to taste.
Prep Time:

3 mins

Cook Time:

2 mins

Category:

Sauce

Cuisine:

Asian-Inspired
Keywords: yum yum sauce, hibachi sauce
Recipe Card powered by
---
One More Thing!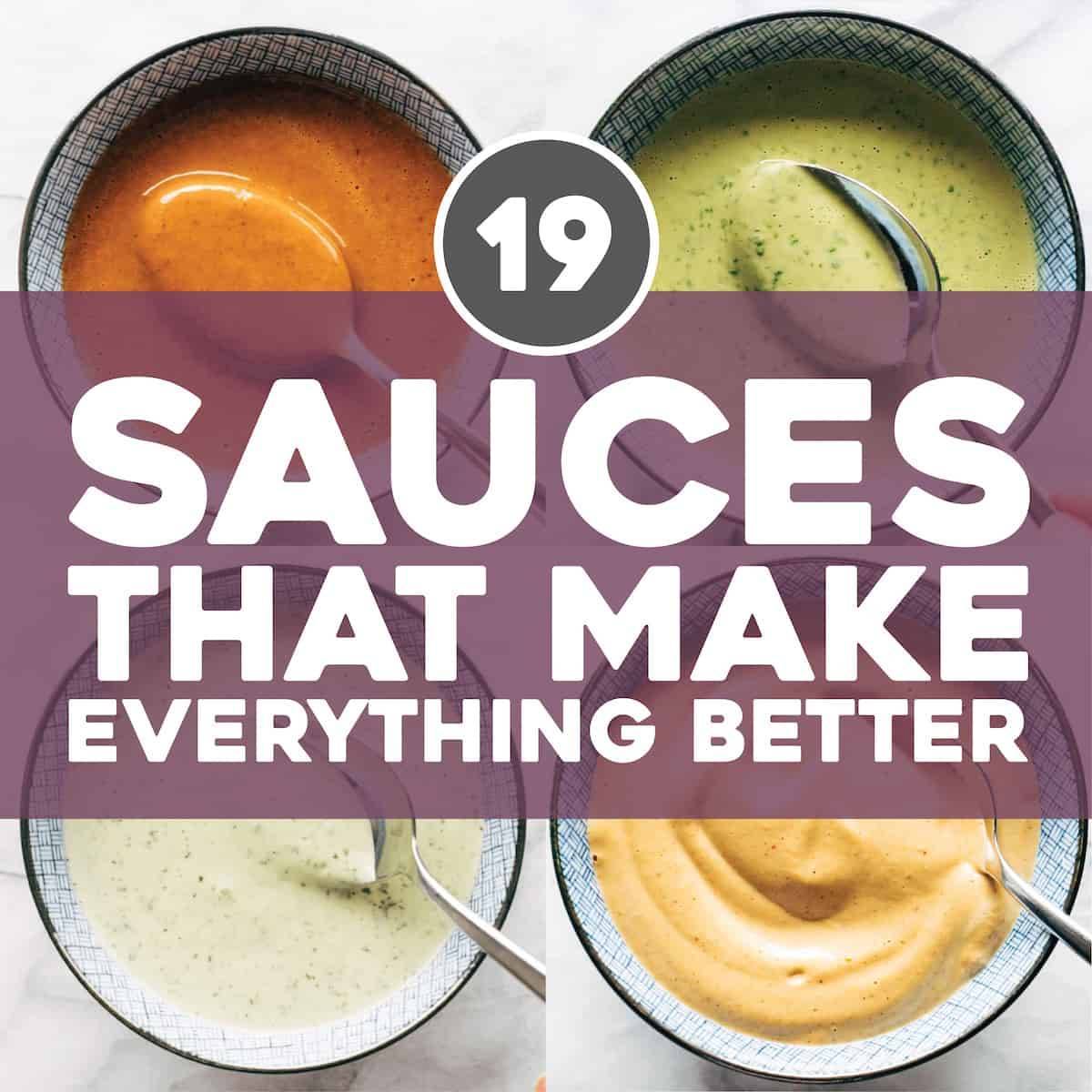 This recipe is part of our Sauces That Make Everything Better roundup. Check it out!