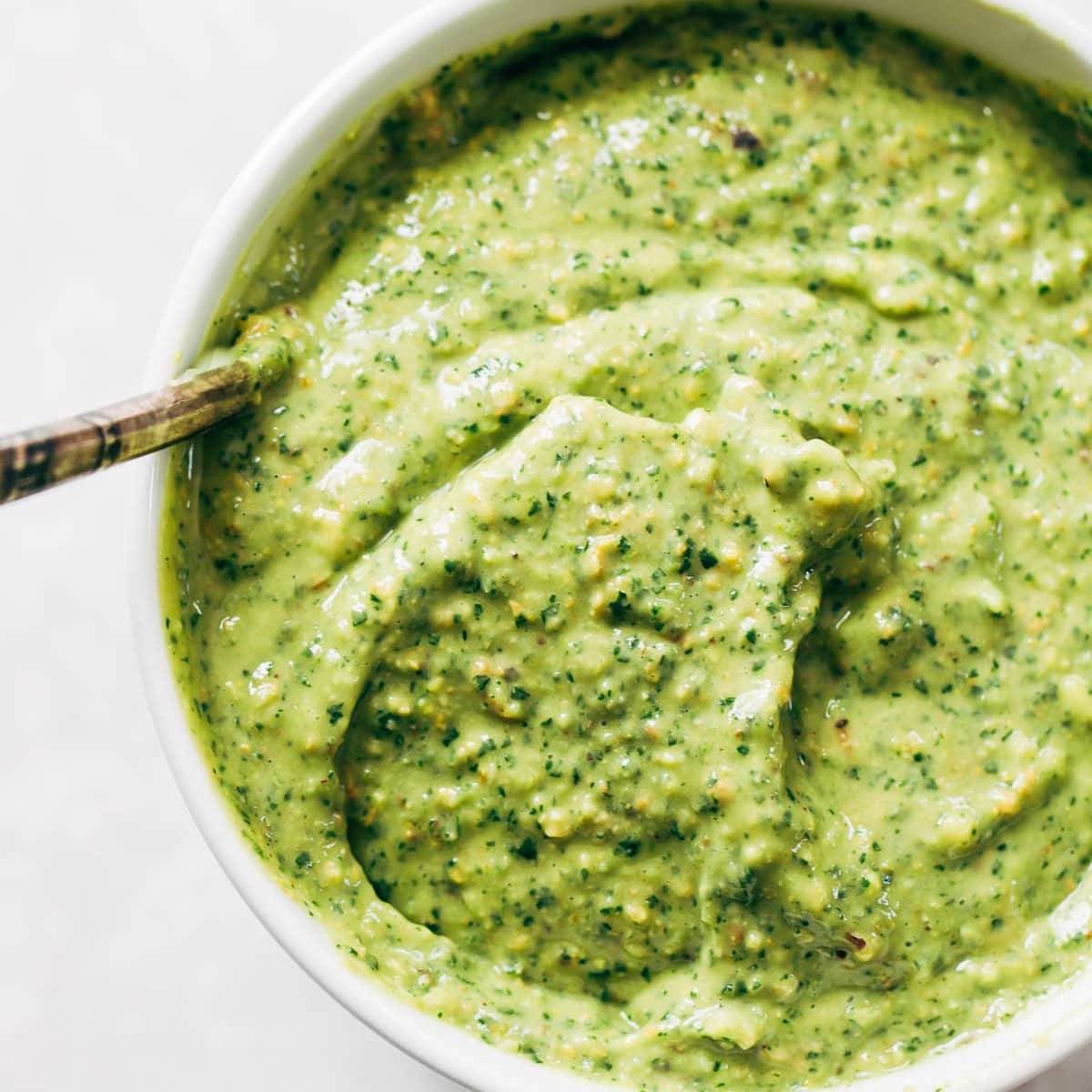 Magic Green Sauce
Our most popular sauce! Made with all green foods, whipped up in five minutes, and eaten with (literally) everything.
avocado, pistachios, jalapeño, herbs, lime
Blender Enchilada Sauce
This blender sauce is quick, easy, and full of vegetables. Just blend it up and you're ready to go!
tomatoes, chili powder, onion garlic, jalapeño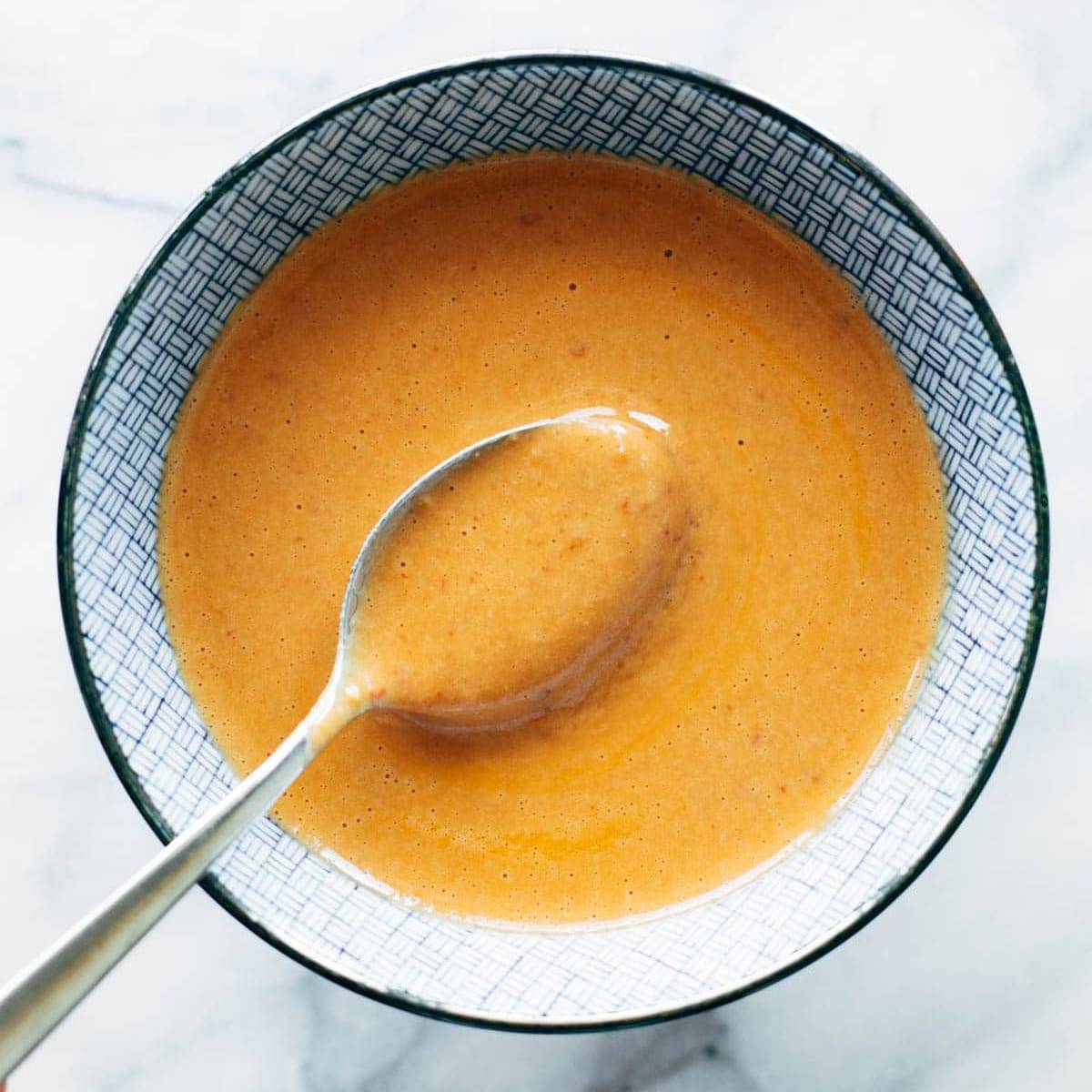 Chipotle Tahini Sauce
This sauce is MAGIC. A creamy tahini base, blended up with garlic and chipotles, and finished with a little orange juice for some sweetness. The best!
chipotles in adobo sauce, garlic, tahini, orange juice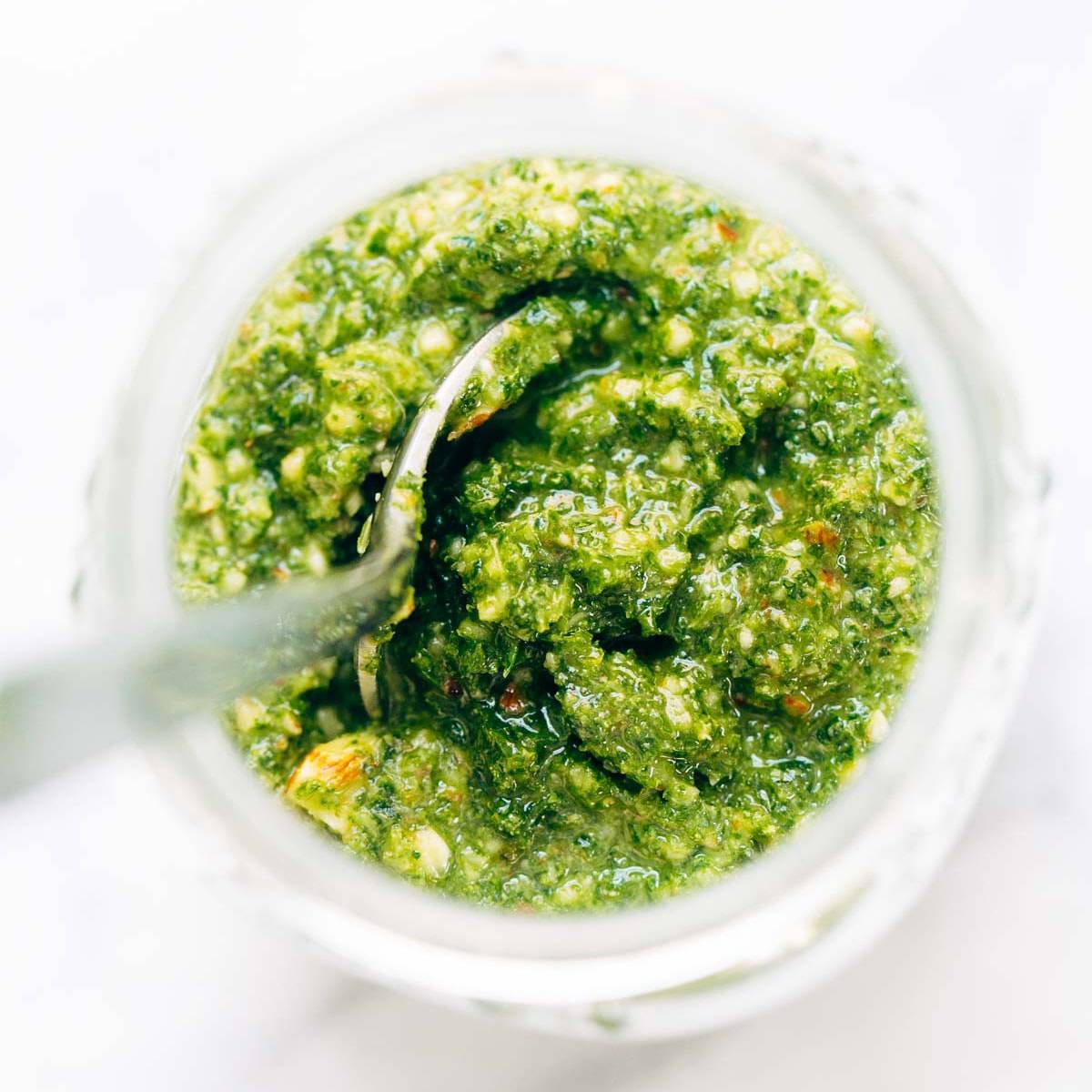 Kale Pesto
A super simple (and super vegan!) kale pesto made with just a handful of easy ingredients and whipped up in a snap.
almonds, olive oil, kale, garlic, salt, lemon juice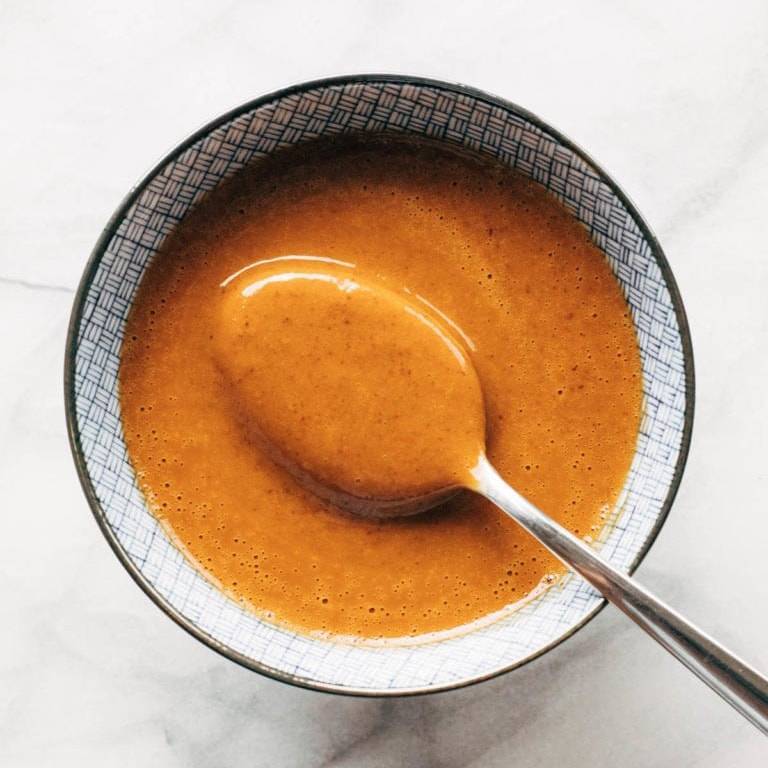 The Very Best Peanut Sauce
Smooth, drizzle-able, garlicky, and gingery with a good spicy sesame kick. Perfect for noodles, salads, protein, or as a dipping sauce!
peanut butter, chili paste, soy sauce, ginger, garlic
Roasted Red Pepper Sauce
Top it on eggs, potatoes, sandwiches, pizzas, burgers, salads, bowls, and beyond. YUM.
roasted red peppers, garlic, almonds, lemon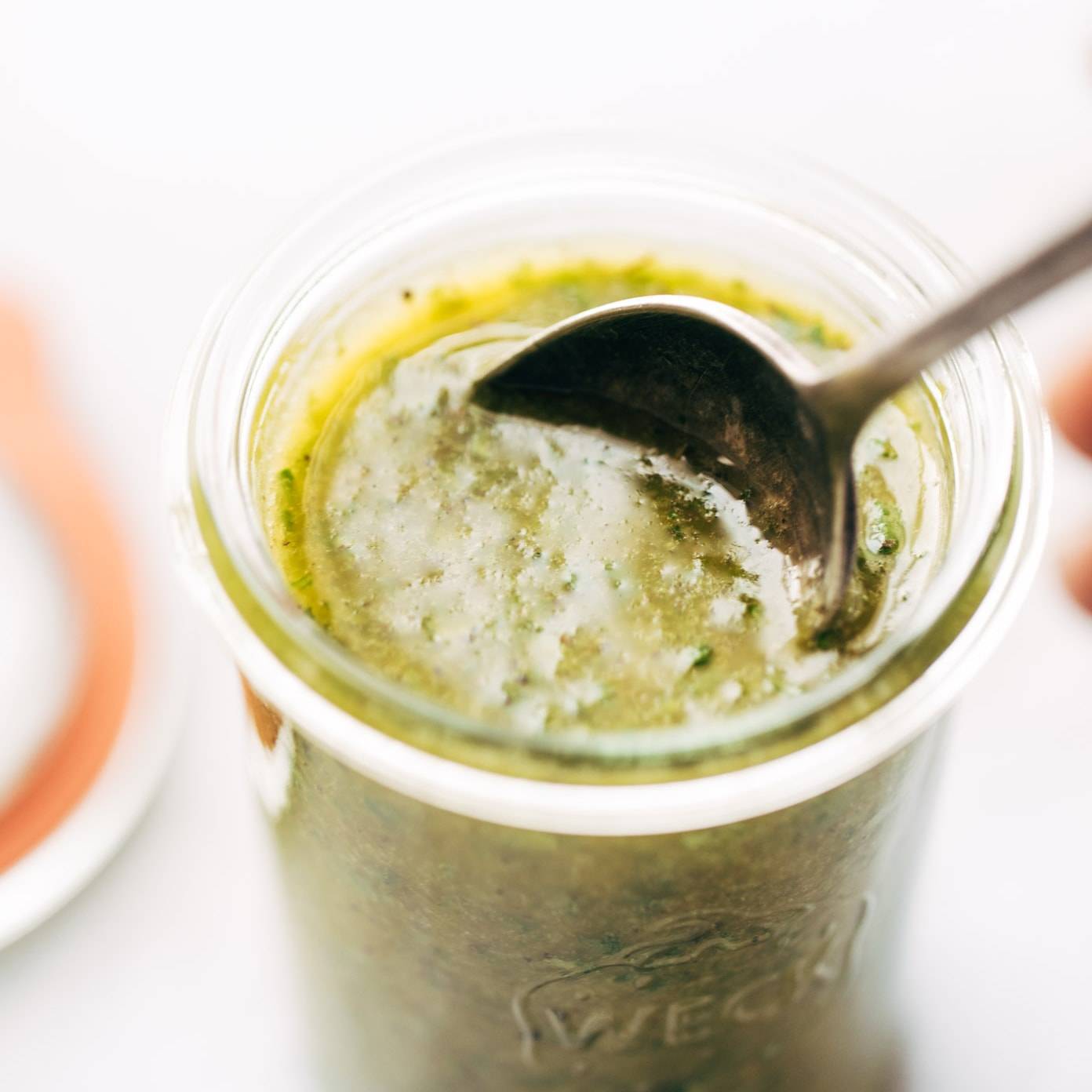 5-Minute Sunshine Sauce
This stuff is liquid gold! Use it as a sauce, dressing, or marinade. The BEST.
olive oil, vinegar, oregano, basil, garlic, lemon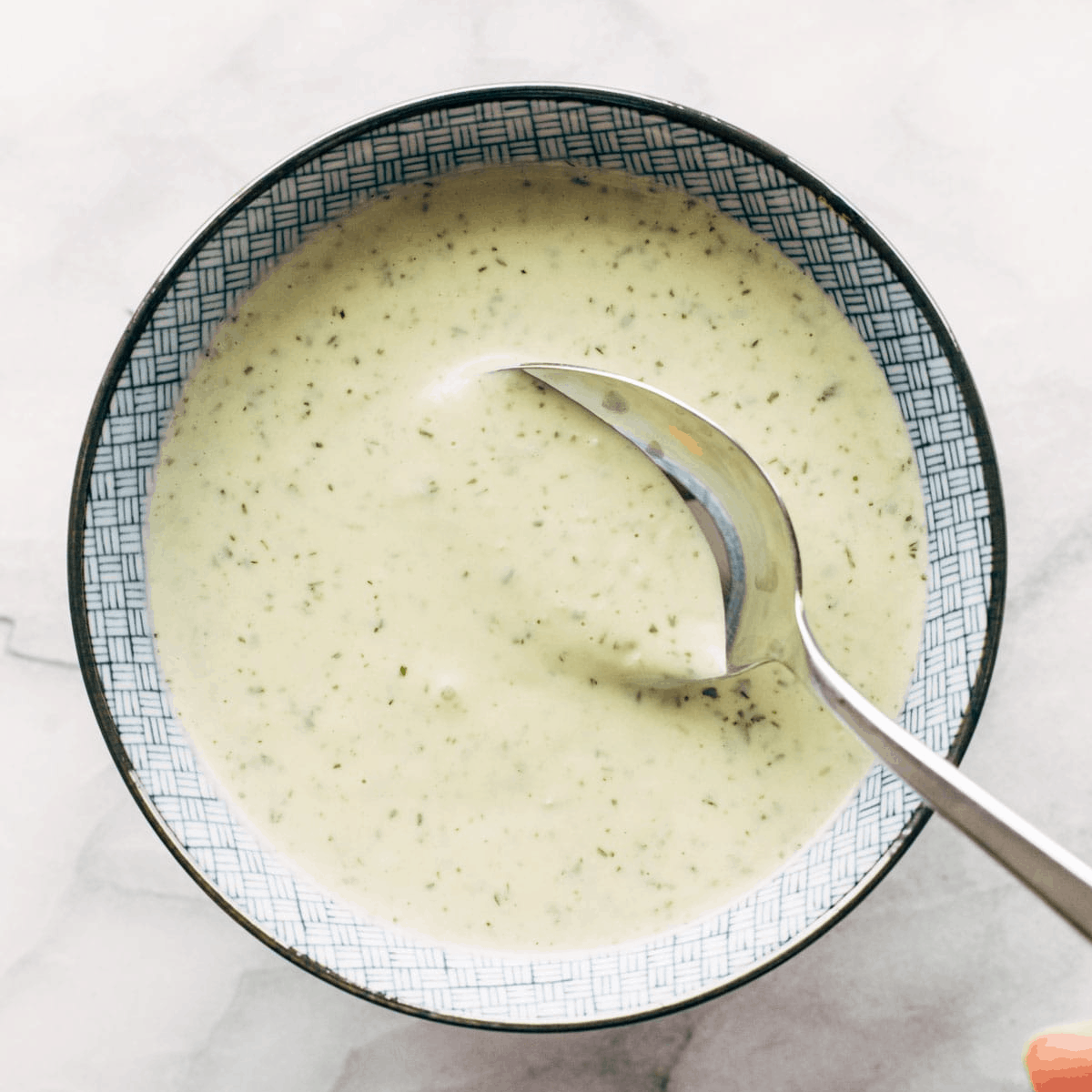 Jalapeño Ranch
Creamy, tangy, thick but drizzly, a little classic dill flavor, and a subtle kick of fresh jalapeño. SO GOOD.
Greek yogurt, jalapeño pepper, fresh parsley, freeze-dried dill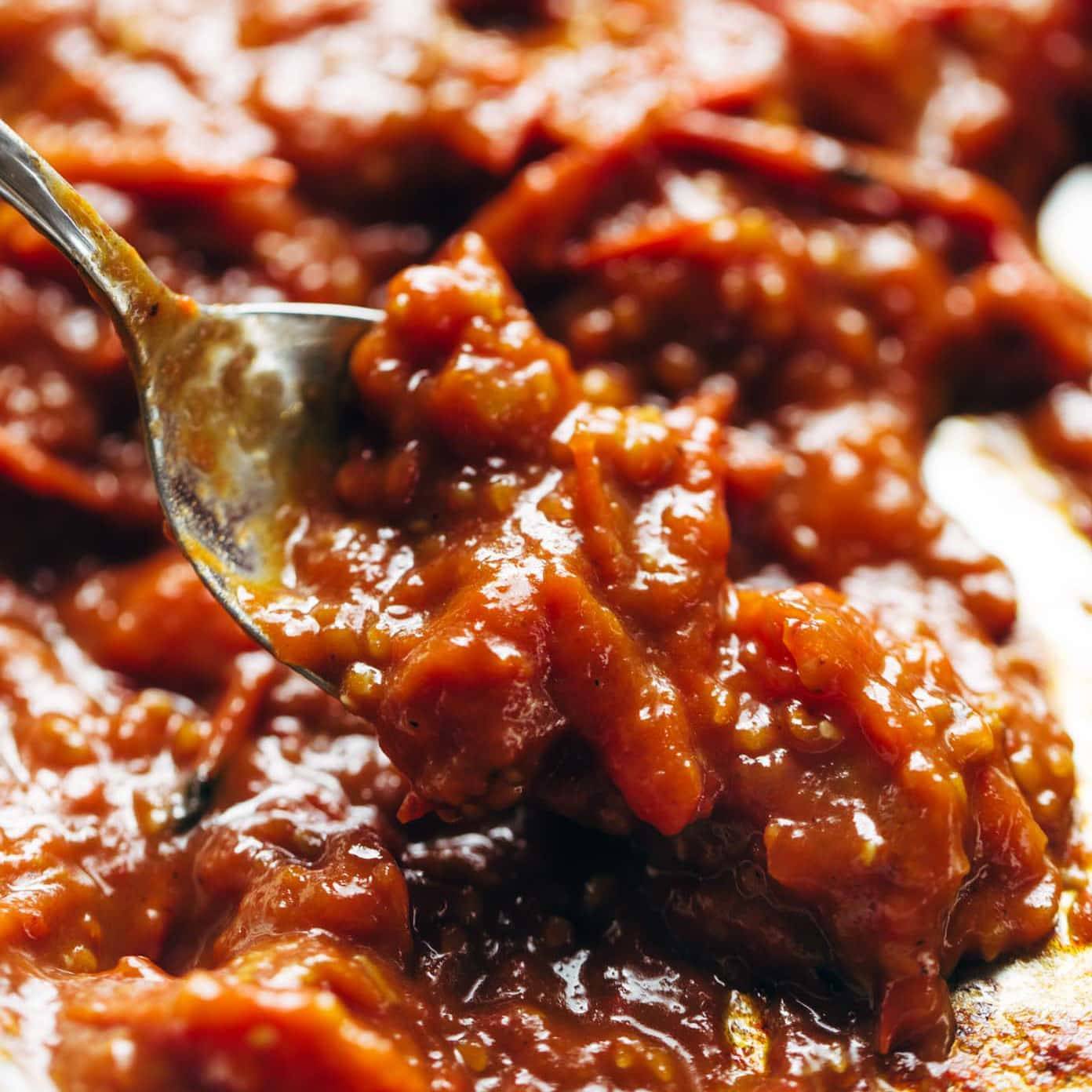 Basic Garlic Butter Tomato Sauce
This sauce is made with cherry tomatoes, garlic, balsamic, and butter. SO simple, good on everything.
tomatoes, garlic, balsamic vinegar, butter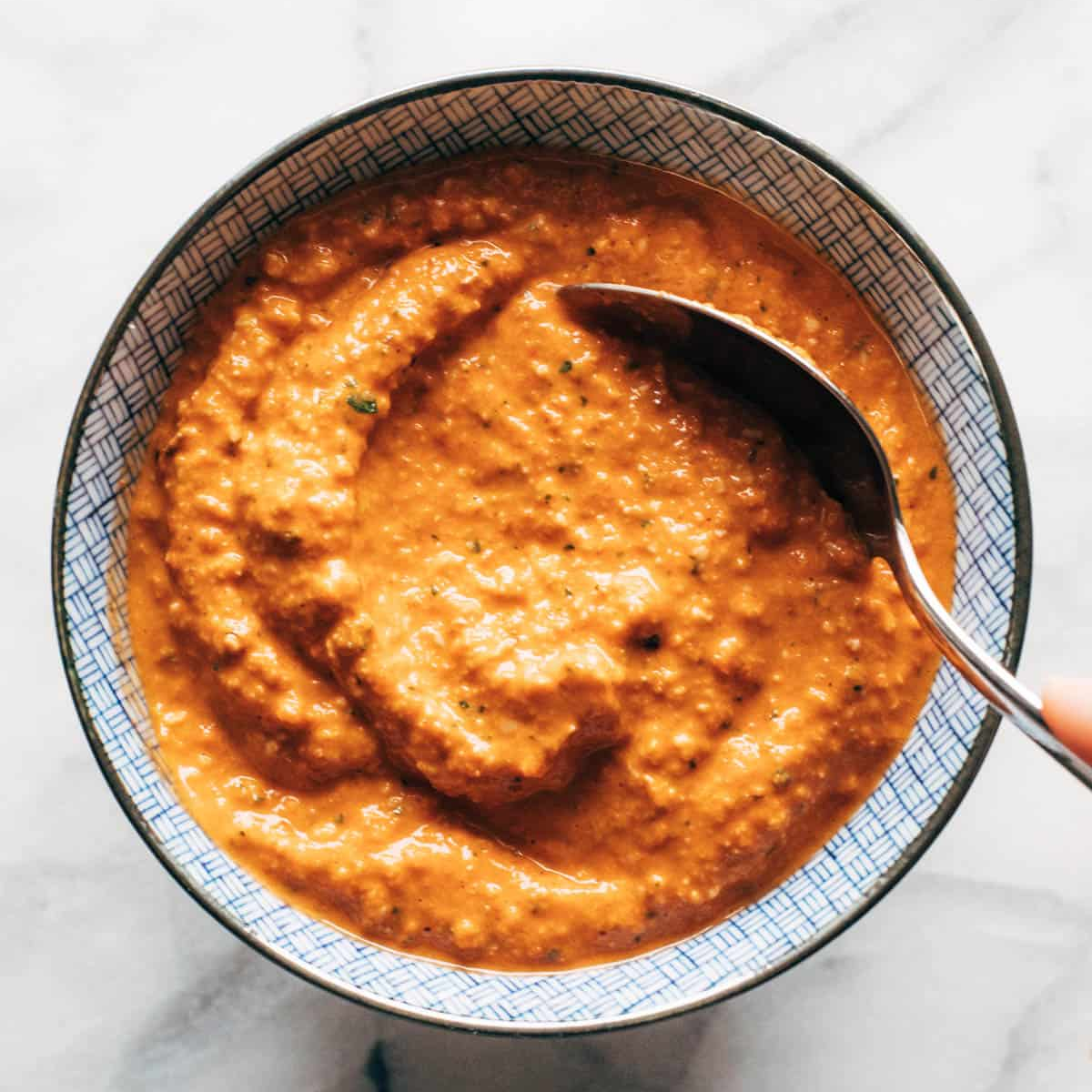 5-Minute Romesco Sauce
Ready in 5 minutes and perfect for serving with grilled chicken, vegetables, crispy potatoes, eggs, and more.
roasted red peppers, tomatoes, almonds, parsley, garlic, lemon juice
5 Ingredient Cilantro Vinaigrette
This cilantro vinaigrette is EVERYTHING. The flavor is amazing and it only takes 5 ingredients! This recipe is completely inspired by the cilantro vinaigrette in the beautiful What's Gaby Cookin cookbook!
cilantro, olive oil, vinegar, garlic, red pepper flakes
5-Minute Cashew Sauce
Just four easy ingredients until you're in cashew sauce heaven. Perfect base sauce recipe for pasta, dips, or cheesy sauce alternatives.
cashews, garlic, salt
Kale Chimichurri
Lots of kale and green herbs, olive oil and lime juice, any nuts/seeds you have on hand, and a punch of garlic and red pepper flakes. THE BEST.
kale, cilantro, cashews, garlic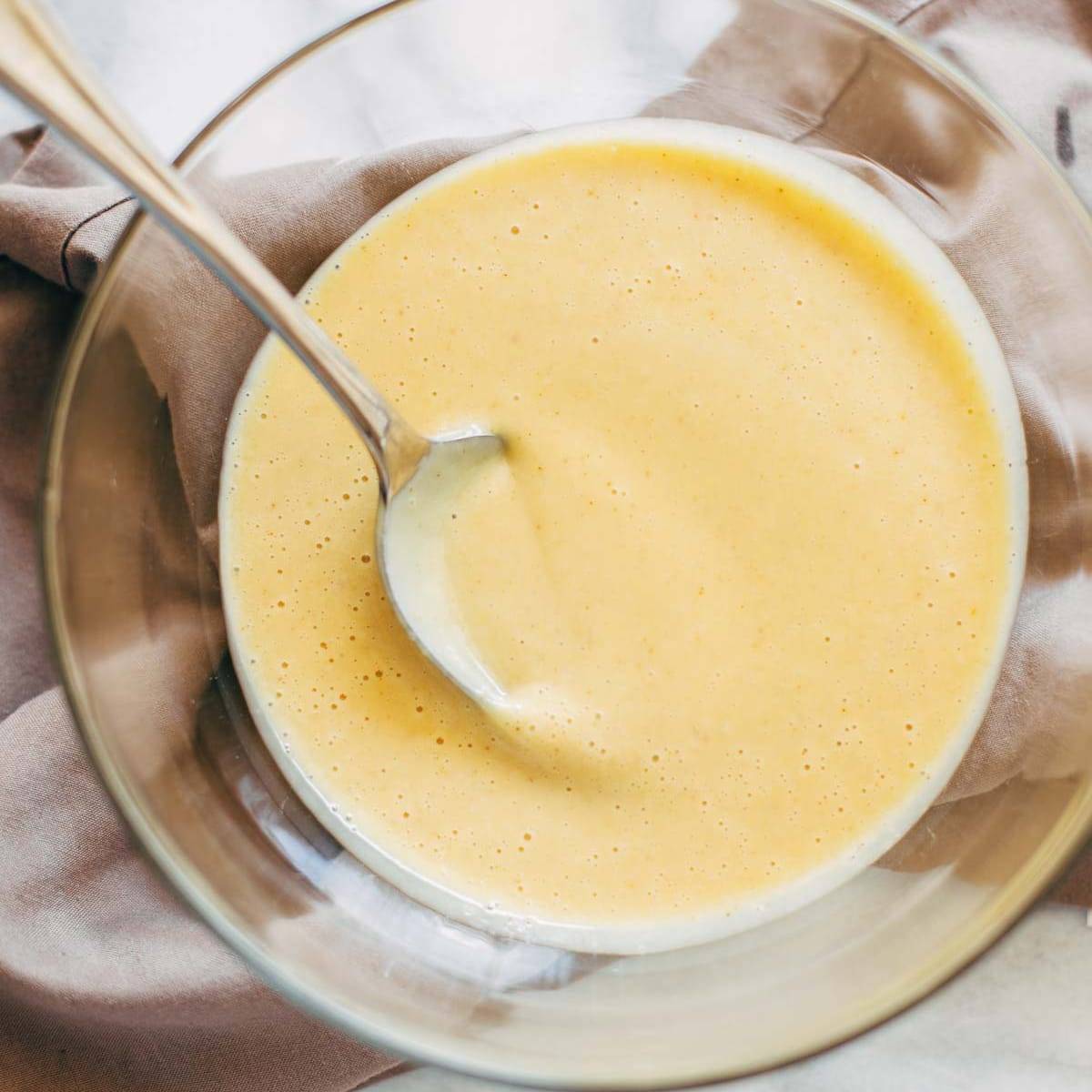 Honey Mustard Sauce
Just 5 ingredients to this smooth and creamy dipping sauce that can double as a dressing! So simple and delicious!
honey, dijon mustard, mayonnaise, vinegar, cayenne pepper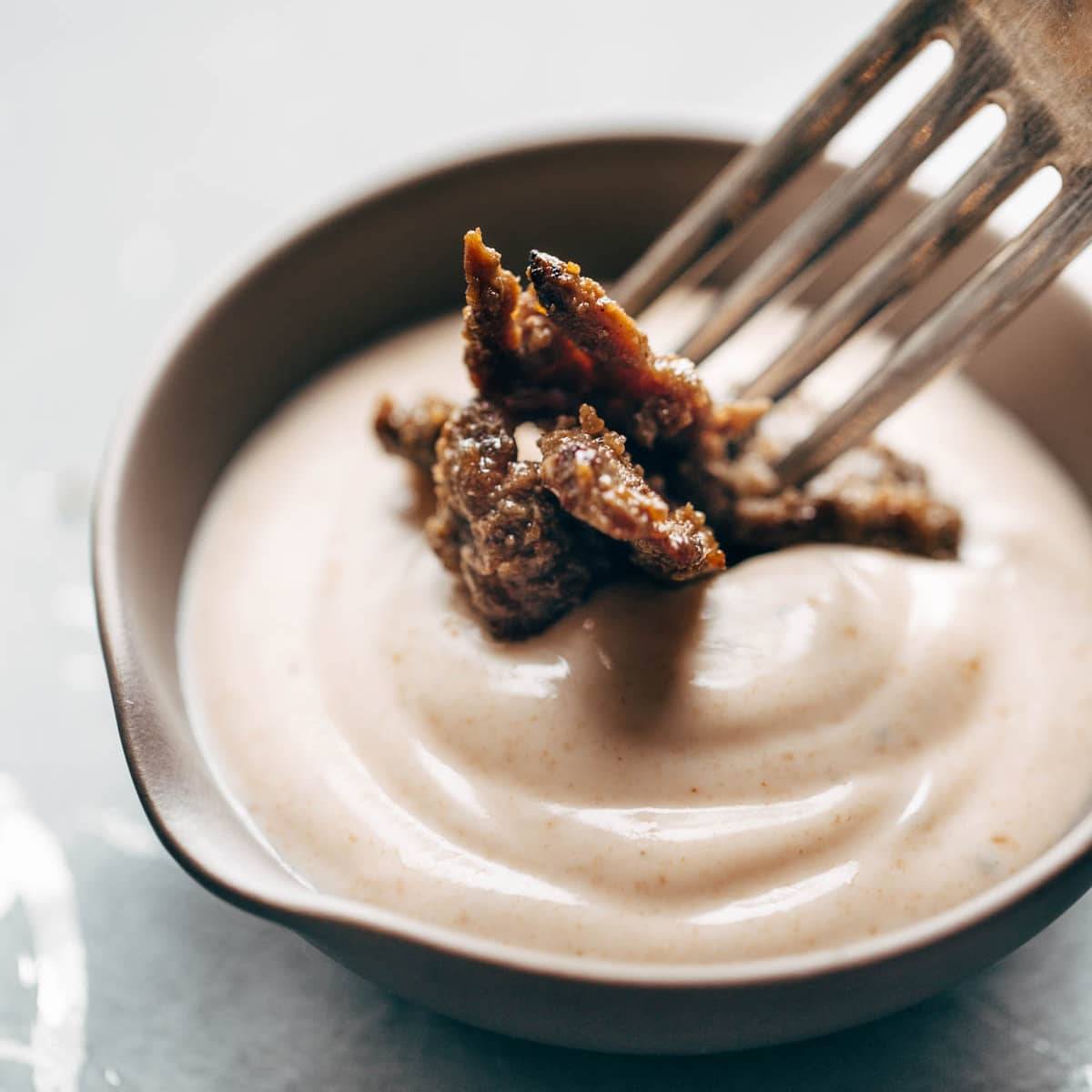 Yum Yum Sauce
Just like the sauce from Japanese hibachi restaurants – and it's SO EASY. Perfect with grilled chicken, steak, veggies, rice bowls, wraps, and more.
tomato paste, mayonnaise, all-purpose spice mix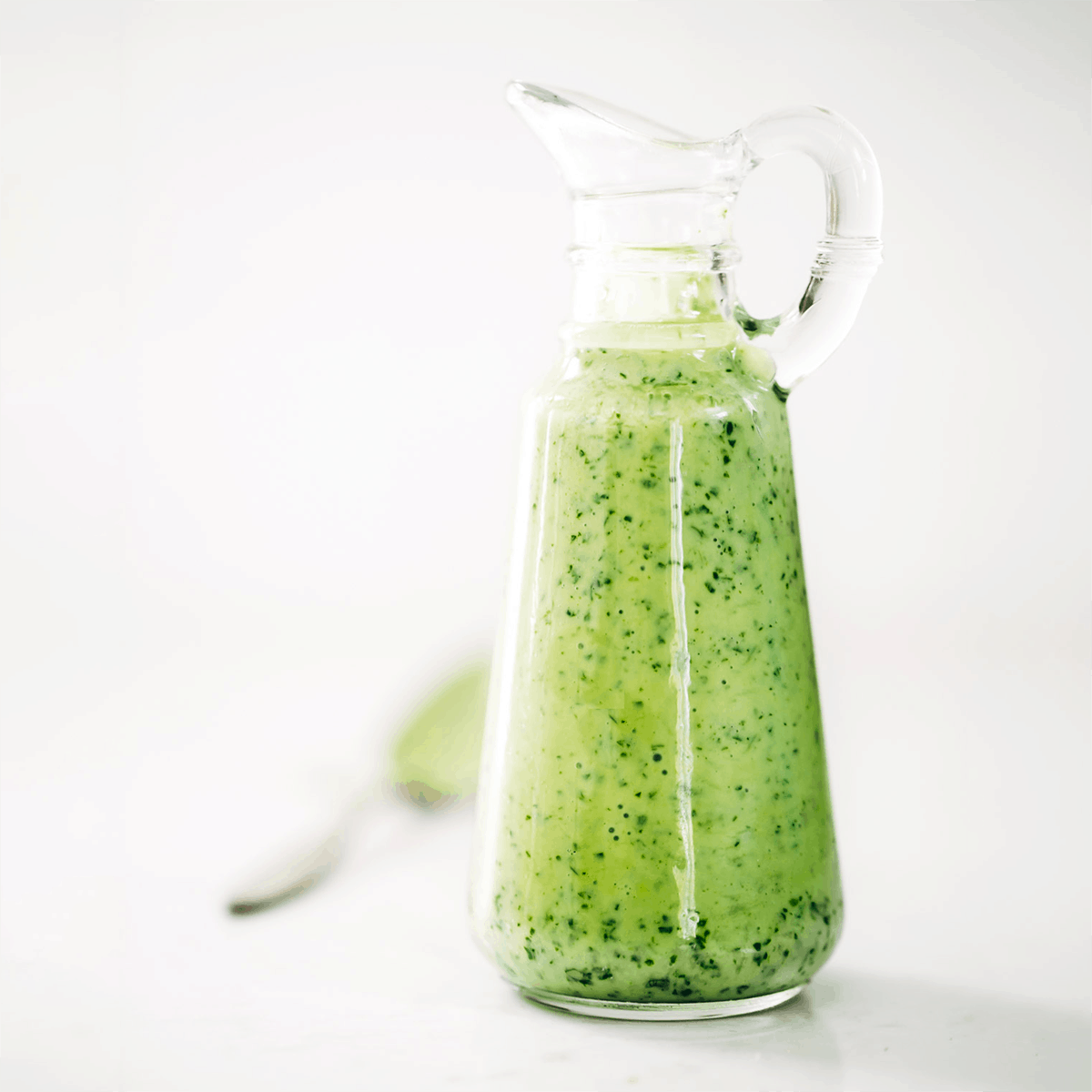 5 Minute Avocado Cilantro Dressing
Made with easy ingredients like cilantro, avocado, Greek yogurt, garlic, and lime juice.
avocado, Greek yogurt, cilantro, garlic, lime
Chipotle Cashew Queso
Smoky, silky smooth, beyond creamy Chipotle Cashew Queso! Made with all pantry ingredients that you just toss in a blender. Top it on tacos, fajitas, nachos and more!
cashews, chipotle pepper, diced green chiles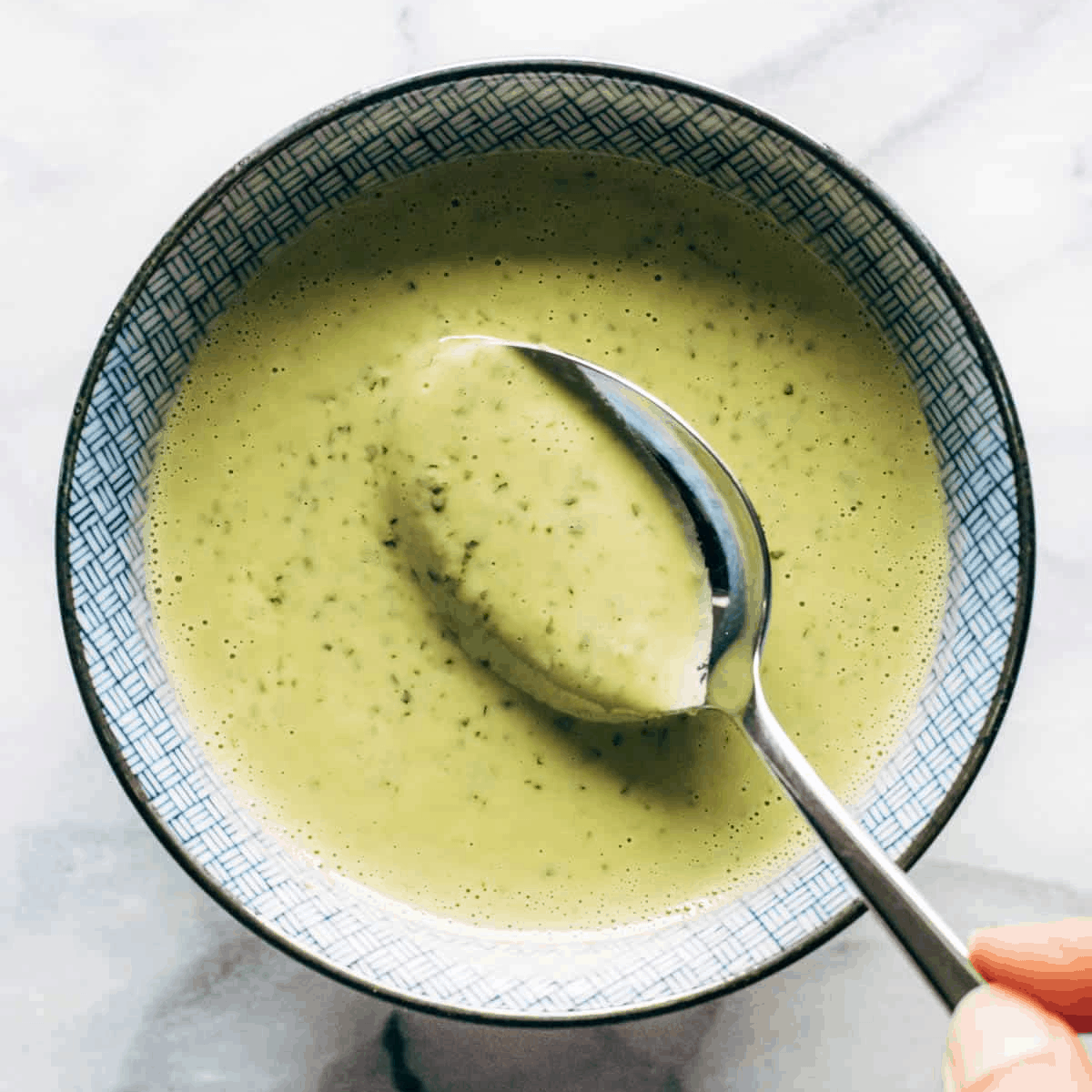 Green Tahini
Nutty, herby, garlicky, vegan, and extremely versatile. Just six ingredients and amazing with roasted veggies, chicken, or grains.
tahini, cilantro, parsley, garlic, lemon
The Everything Marinade
All you need is a few pantry ingredients and a jar, and you've got heavenly, smokey-sweet, savory flavor that goes with just about any vegetable or protein.
maple syrup, soy sauce, balsamic vinegar, olive oil, spices
One More Thing!
Looking for even more saucy deliciousness? Check out a list of all of our sauce recipes!