Protein pancakes! made in a blender with no refined grains, no refined sugar, and loads of healthy proteins. I reeeeeeally like where this is headed.
Pan-Cakes! Pan-Cakes! Pan-Cakes!
With peanut butter and chocolate chips and a little bit of maple syrup, which is just how I ate them growing up, post-swim-team practice, sometimes mushed together into a big pile of "scrambled pancakes" because me and my teenage squad didn't know what we were even doing with a pan and a spatula, but we knew we needed those chocolate-kissed carbs in our systems immediately, stat, SOS, even if it meant squished together into pan remnants topped with sprinkles and chocolate chips and syrup.
This is that, reincarnated.
Grown up. Diva Status. Healthier. More Delicious.
Also: I don't really swim anymore. I'm having a mid-post moment of sadness about that. I should get back into the pool routine again, right? The water is seriously so cold sometimes that I would consider not going just to keep my body from freezing solid, but really, I should get back in. Swimming gave me the hungriest appetite ever, and these days with my *literal* job being making food and eating? Yes and yes. We need to make these two things work together.
Pretty sure I once wore a t-shirt that said swimming is life, the rest is just details. Anyone? Ironically this is still true for me still except it's about food. Food is life and the rest is just details and PLEASE someone make that into the next gen of those t-shirts. I will be at the front of the line when you launch.
Friends, may the odds be ever in your favor to have protein pancakes for breakfast all summer long. So you can swim or get your brain and body powered up do whatever else it is that you do.
Like, just try to look at this and tell me it doesn't look good for you.
HOW TO MAKE OUR PROTEIN PANCAKES: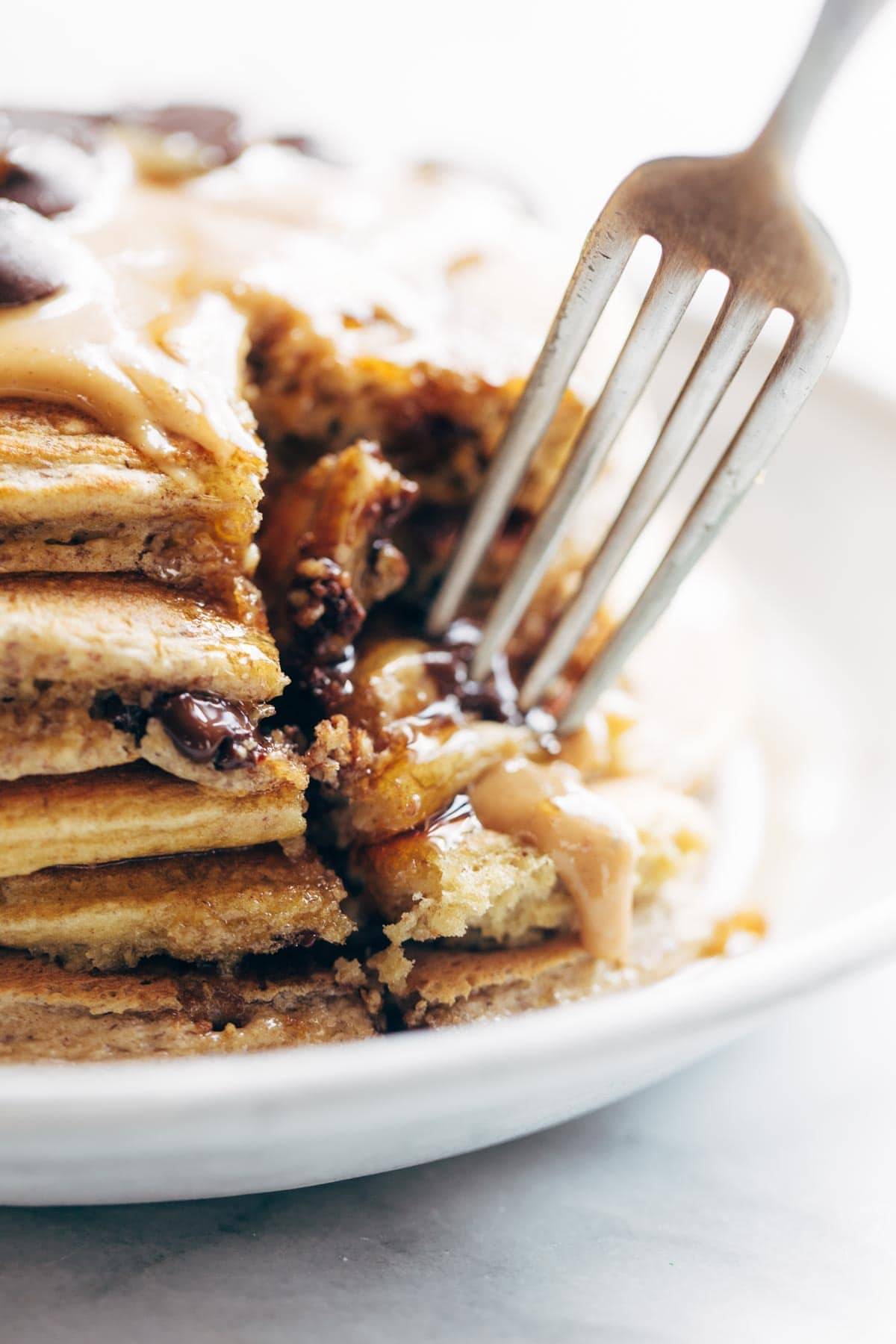 Guys. I meant EMOTIONALLY good for you, okay? Chill out.
So maybe I am not saying these are the healthiest pancakes that ever lived, but depending on how overboard or not overboard you go with the toppings, they could be. We're working with strong potential here.
Listen to this – these protein pancakes on their own have no refined sugar because banana's got your back. Also – no refined grains with a special s/o to oats on that one. Lots and lots and lots of protein – from protein powder if you want (I use this collagen protein that a few friends recommended to me, and Bjork uses some kind of flavored whey protein that I turn my nose up to a little bit, and everyone has their own preferences for these things, right? so I say just choose on that works for you and get on with your pancake self) and/or protein just from the eggs and egg whites. This is an everyone-wins club.
Blend that baby up and fry on a hot griddle. Like so: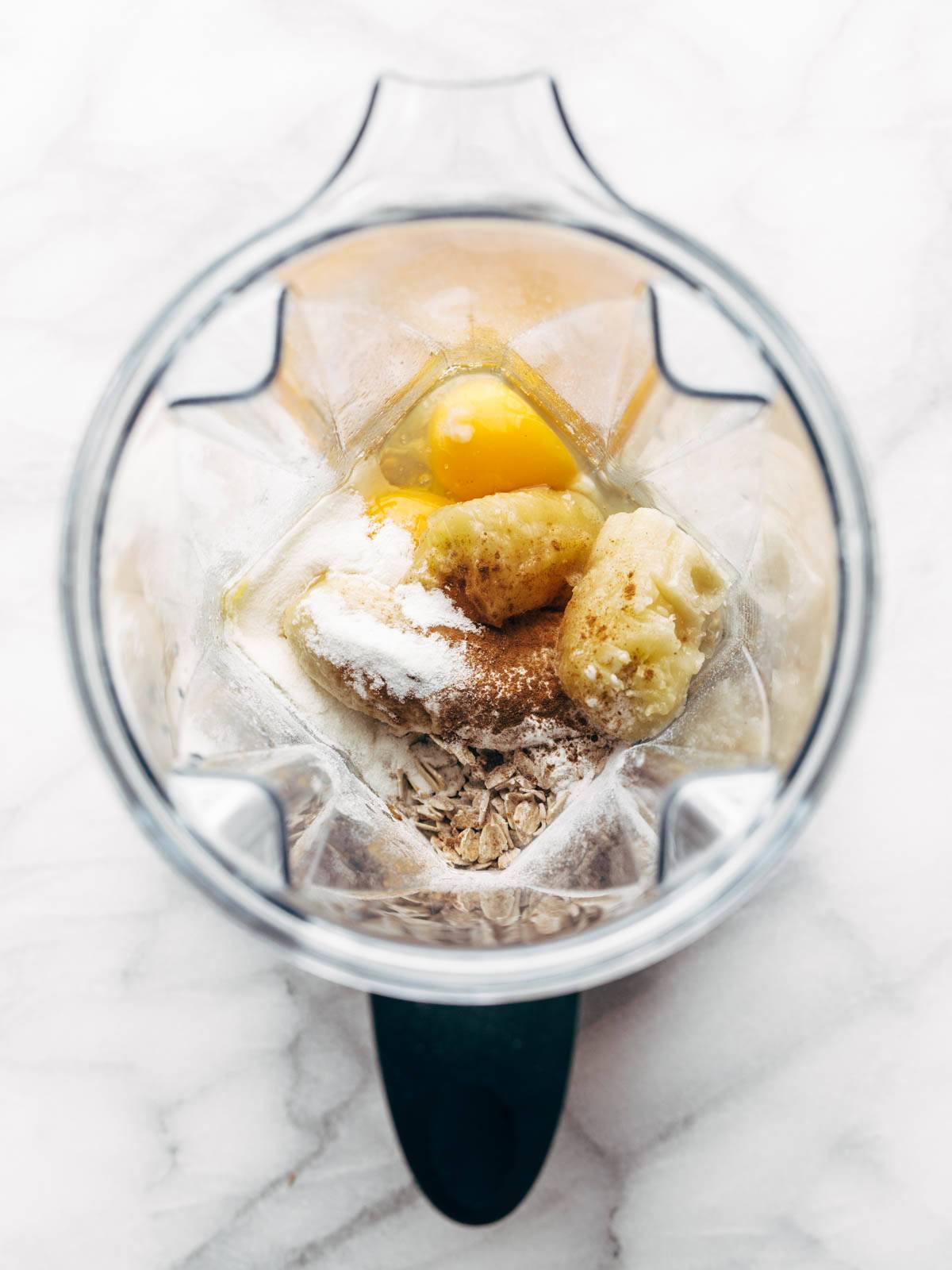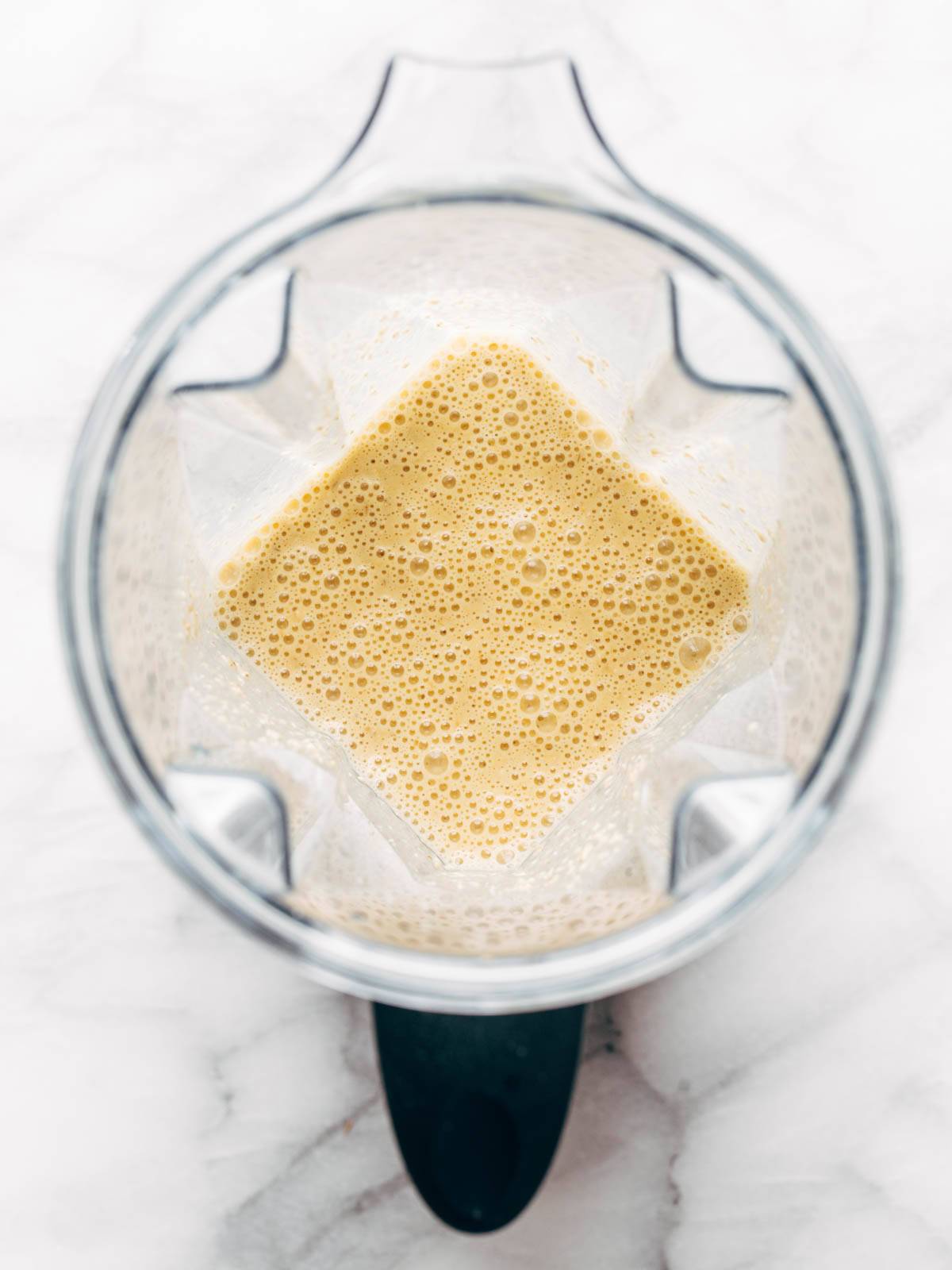 And if you stopped there, you'd have yourself a pretty epically healthy protein pancake breakfast. You'd probably be the kind of intentional #fitspo person to top it with fruit, yogurt (strange but I love it as a healthy topping because it helps pancakes get that soaked-syrup-texture without all the sugar), and granola for crunch. GO YOU! We're proud.
Of course, if you didn't stop there, you would be my protein pancakes soul sister and you would sit with me and eat the dessert version of protein pancakes while cheering on the sisters from scenario number one. Are you picking up what I'm putting down? Peanut butter, chocolate chips both IN the pancakes and on top, and a drizzle of maple syrup to round out the Breakfast Dessert Masterpiece. There just is no other way for me.
Protein pancakes = the new breakfast on the block. and I am liking this newbie A LOT.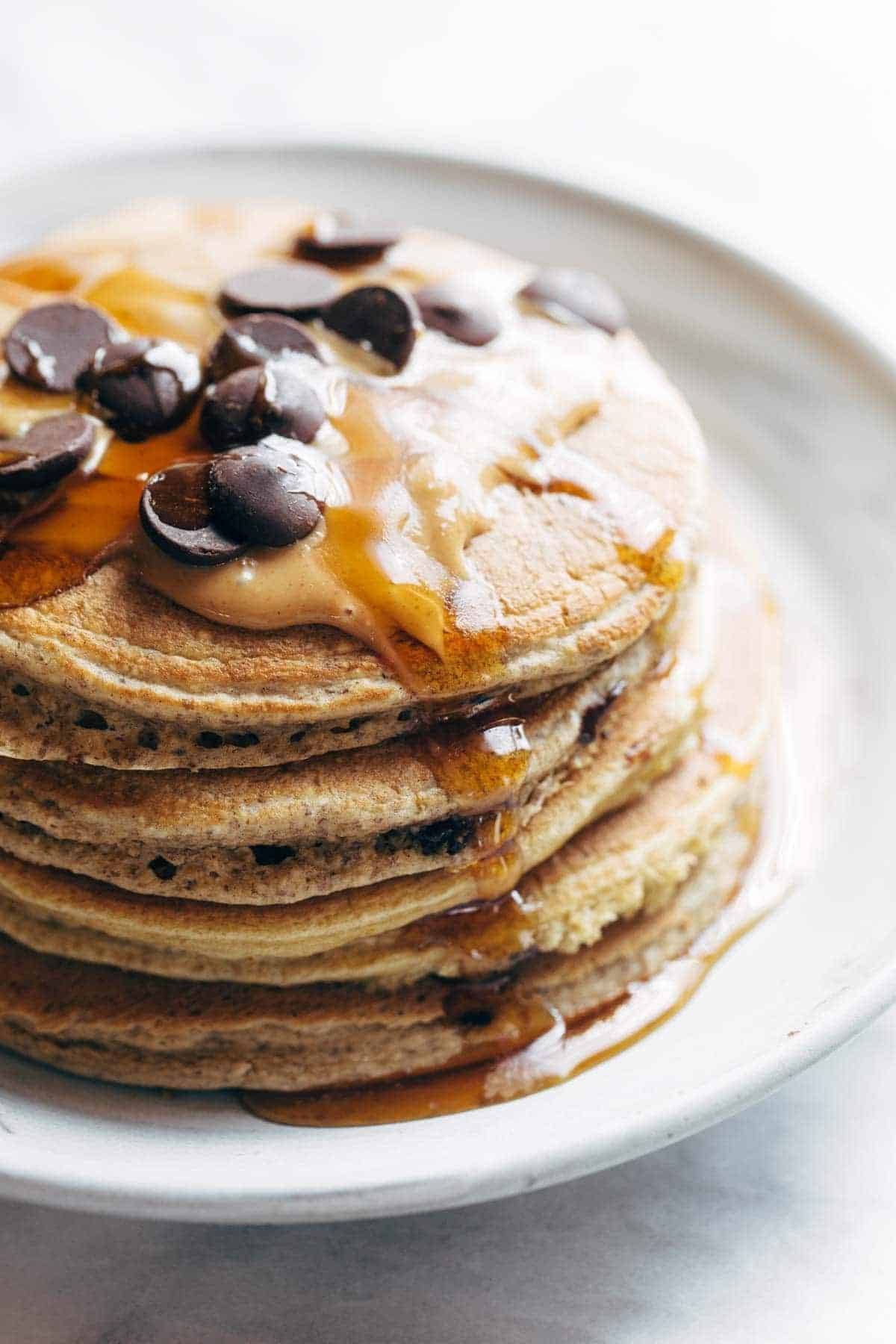 Print
The Best Protein Pancakes
---
Author:

Pinch of Yum

Prep Time:

10 mins

Cook Time:

10 mins

Total Time:

20 minutes

Yield:

6

–

9

pancakes

1

x
Description
Protein Pancakes! super easy with no refined grains or refined sugar. just oats, banana, and eggs!
---
1 cup

oats

1

banana

2

eggs

1/2 cup

egg whites

4 teaspoons

baking powder
a pinch of salt
a pinch of cinnamon

1

–

2

scoops protein powder

2 tablespoons

flax meal
---
Run everything through the blender on medium low speed until very well mixed.

Heat a nonstick griddle to medium high heat. Add batter in small circles – about 1/4 cup per pancake. Sprinkle with blueberries or chocolate chips if you want. When the edges start to look dry (2-3 minutes), flip and cook another minute or two on the other side.

Top with anything you like! I like syrup and peanut butter and chocolate chips.

Equipment
The equipment section may contain affiliate links to products we know and love.
Notes
If the pancakes are falling apart, you may need to turn the heat up. We consistently get pancakes that hold and flip when the heat is at a high enough level and when we use a nonstick pan. You can also add more or less flax to get the consistency just right for you! I kept the batter in individually portioned jars for easy ready made breakfast. You can also refrigerate or freeze cooked pancakes.
Category:

Breakfast

Cuisine:

American
Keywords: healthy pancakes, protein pancakes, protein powder pancakes
Recipe Card powered by
Note: this nutrition label is for 1 out of 9 total protein pancakes and it does NOT include the protein powder as the nutrition facts for those vary by product.
NOTE: THIS POST CONTAINS AFFILIATE LINKS.
---
MORE BREAKFAST FAVORITES:
---
---
---
---